Most of us crave more joy, love, bliss,
and pleasure in our lives –
but are unsure how to get there
We repeat the same patterns and get the same results,
yet don't know what else to try.
We're not even sure if something better is possible
We're often culturally conditioned and socialized to live a life that's not in alignment with our true desires – instead prioritizing or performing for others, while keeping our own needs hidden and quiet, until they're just a yearning.
We may find ourselves in conflict rather than deep connection, or craving to feel more freedom or authentic self-expression without shame or fear.
I'm here to tell you that it IS possible to have the life, love, pleasure, and connection you crave – and I'm here to support you with tools and guidance to bring your desires to reality.
to feel fully confident, comfortable, and empowered in your life –
with a deep self-love that emboldens you to release the fears and doubts that hold you back, to fully step in to your true, authentic, expressed self
to enjoy deep, conscious, emotionally liberating connection –
with a secure partner who honors your desires, welcomes your needs, communicates compassionately, and celebrates your uniqueness
to feel love, pleasure, and bliss in every aspect of your life –
with inner tools to reframe guilt, shame, fear, or any disempowering self-talk, so you can fearlessly and effectively move toward your desires 
to embody your most badass self - confident, liberated, and free –
as you follow your intuition, speak your truth, release shame, and feel resilient in the face of challenges
to be valued, loved, and accepted for who you truly are –
embracing your new life as you step into your power, express your desires, and embody your authentic self
you deserve the life and love you crave. and I know that it's possible, and your deep embodiment will bring you there.
My mission is to empower you with concrete tools, deeper awareness, and supportive practices, so you can step into your power and overcome disempowering beliefs and patterns that keep you stuck, to you can confidently embody your best, most-badass self, and create the life, love, relationships, and pleasure that feel deeply authentic and absolutely light you up with bliss.
Lorrae has been featured and quoted in
1:1 coaching is for you if you want to…
overcome self-doubt, insecurity, anxiety, and over-thinking, so you can stop being your harshest critic and start being your own biggest fan
learn the skills to be empowered in every aspect of your life, so you can confidently create the life you want and approach challenges with a badass mindset
clearly communicate your needs and desires in a way that encourages your partner to open up, SHOW up, and STEP up to be the partner you deserve
skillfully navigate disagreements and learn compassionate communication skills that will clearly express your thoughts, without hurting each other's feelings
Leave people-pleasing in the past so you can set healthy boundaries, honor yourSELF, and advocate for YOUR desires and pleasure
ditch the endless dating cycle with emotionally unavailable partners, so you can find a good match who makes an effort, wants the same things as you, and doesn't play games (trust me, they're out there!)
deepen passion, intimacy, and pleasure exploration, so you can break your routine and transform from "too comfortable" into "hot and connected"
about me + my coaching approach
For the past 10 years, I have worked passionately to help women (and men!) live more empowered lives, in the bedroom and beyond. Whether you're exploring sex, dating, and relationships or moving toward more pleasure and embodiment in any aspect of your life, our work together will support you and light the way.
In my 1:1 coaching, I combine my dual degree in psychology and women's studies, plus 8 years professional experience, with personal growth tools, scientifically proven techniques, mindfulness, and a holistic approach, to help you transform your life from the inside out.
I don't believe in empty, faux-empowering cheerleader fluff. In our 1:1 sessions, we get real, dive deep, and work closely to uncover habits and beliefs that keep you stuck. Then, I arm you with concrete skills to break out of those patterns, create huge shifts in your life, self-love, and relationships, and nurture lasting change for the future.
My approach integrates tools from a wide variety of modalities, including
– Internal Family Systems (IFS)
– attachment theory
– somatic integration
– cognitive and dialectical behavior therapy (CBT/DBT)
– positive psychology
– co-active coaching methods
– holistic and meditative practices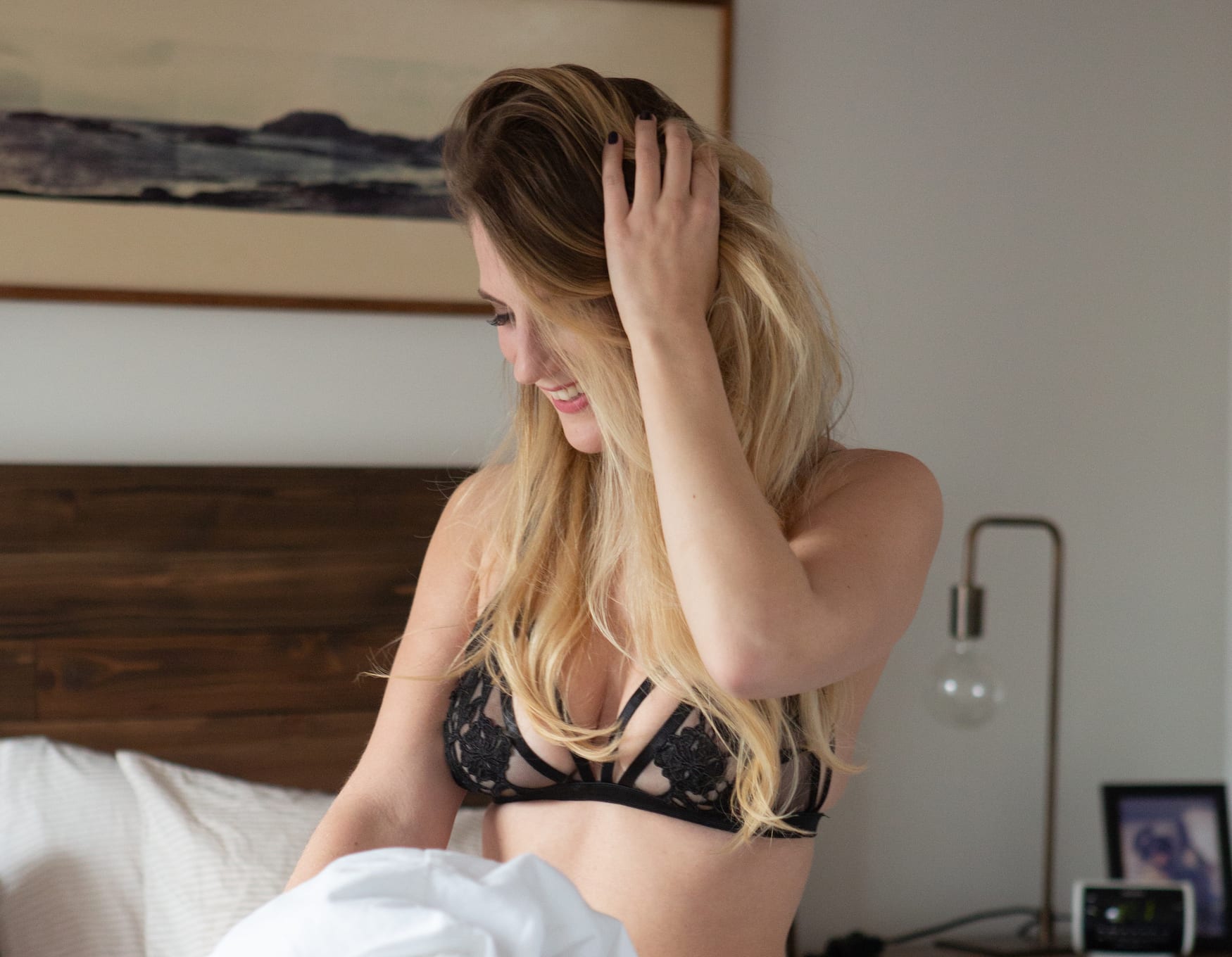 A pre-coaching workbook & intention setting journal
This workbook will guide you through questions and activities to help you get clear on what you want, what's holding you back, and what you want to shift during our time together.
Desire mapping and deep clarity
We'll connect on our first call to set an intention for our time together, map out the key areas we'll focus on, and the modalities to get you there.
We'll connect one on one to dive deep, get to the core of your blocks, and support you with practical tools to make shifts toward all you desire.
Real-world practices and supportive techniques
During our calls, I'll share embodiment practices, reframing techniques, and communication tools you can apply day-to-day to bring our work to life. Our calls can also be recorded!
Voice memo and text support between calls
Reach out anytime via Voxer between sessions to ask questions, gain clarity, get support, and deepen your practice of techniques as you apply them in your day-to-day life.
Compassionate guidance and space to explore
I'll hold space for you to explore your fears and blocks without judgement, while all feeling safe and supported. With a heart-ceneterd approach, I'll guide you to implement new tools, so you can lovingly move through fear and create the life you desire.
Personalized extra recommendations
I love to recommend books, podcasts, resources, and tools personally picked to help you along your transformative path.
Nourishing wrap up session
We'll connect on our last call to revisit your intentions, reflect on the shifts you've made, and create an aligned plan for you to continue thriving in the future.
Bonus content and discounts
You'll receive my Pleasure Practices and Somatic Practices PDF's, my guided Erotic Alchemy meditation, and 15% off all my programs or those created during our time together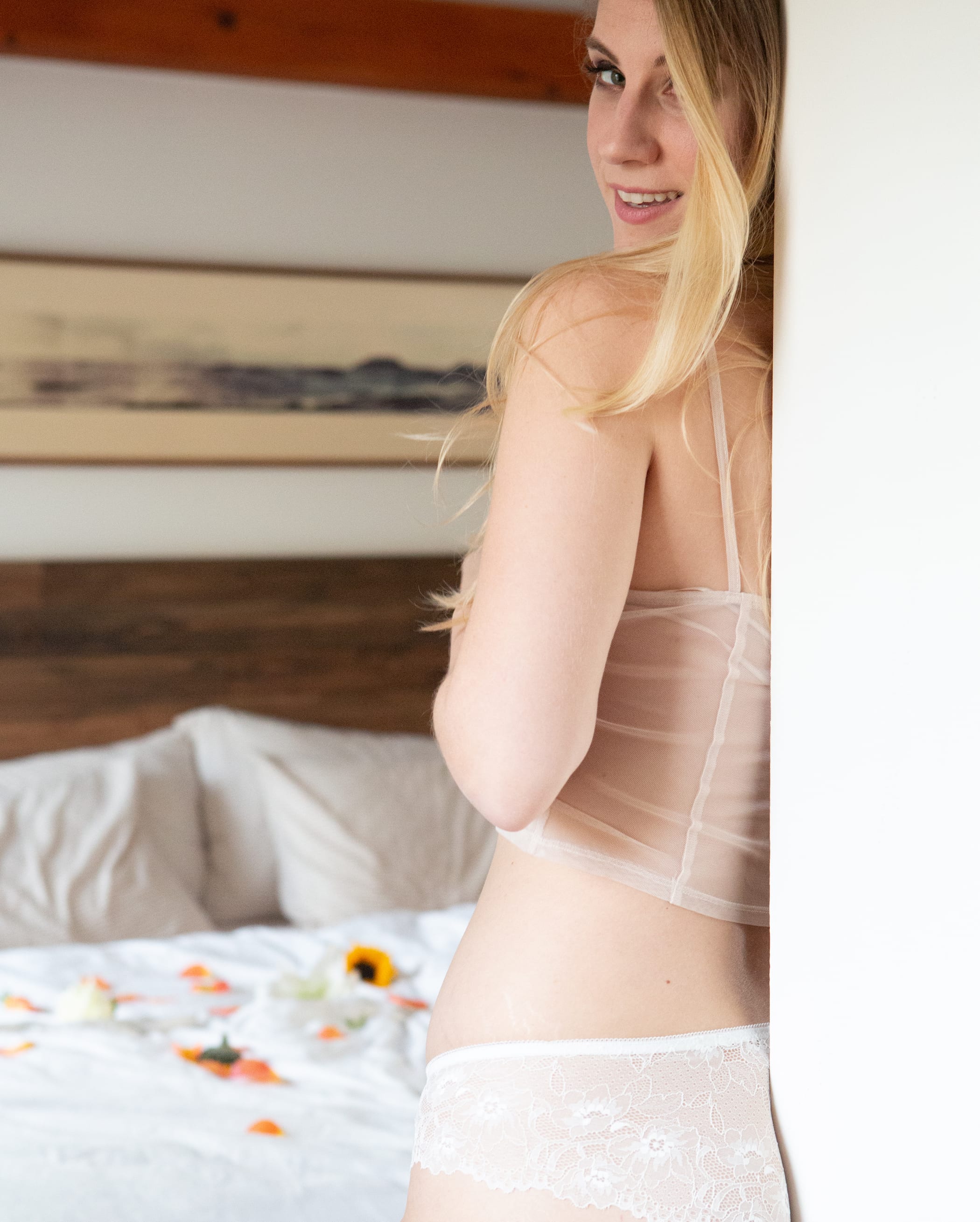 Working together 1:1, you will have me as your own personal guide, mentor, and coach to uncover the core beliefs, patterns, and ingrained actions that keep you stuck – and get practical tools, transformative skills, and inner knowing to embody your most empowered self.
Like any skill, developing deep, lasting change takes practice, guidance, and growth over time. Growth is most powerful when you have the time and support to integrate all you learn, until it feels second-nature.
To best create space for your transformation, I offer coaching in 3-month and 6-month packages, so we can dive deep to create those long-lasting shifts.
3 month packages start at $2222
with discounts for 6-month and longer packages.
Fill out the form below to apply. Then, we'll hop on a call to dive deeper, feel if it's a good fit for us both, and answer any questions you may have!
Fill out the form below to apply. Then, we'll hop on a call to dive deeper, feel if it's a good fit for us both, and answer any questions you may have!
This is my first time working with a coach, and I only have one word about my experience – transformational. Lorrae has shown me that I have the right to express my needs and desires, and it's incredible to see the big shifts I've made in the short time we've worked together.
Lorrae's coaching approach applies to all aspects of my life – career, sexuality, relationships with others, and most importantly, my relationship with myself. Our work together has encouraged me to embrace my sexual nature no matter what social norms say. It's been personally transformative and has inspired me professionally to help others as well.
Lorrae approaches each session in a kind, loving way that is free of negativity, and I am excited every time we meet. Every session has been aligned with growth, and my relationships have been transformed. I have learned that the only love I need is the love I have for myself.