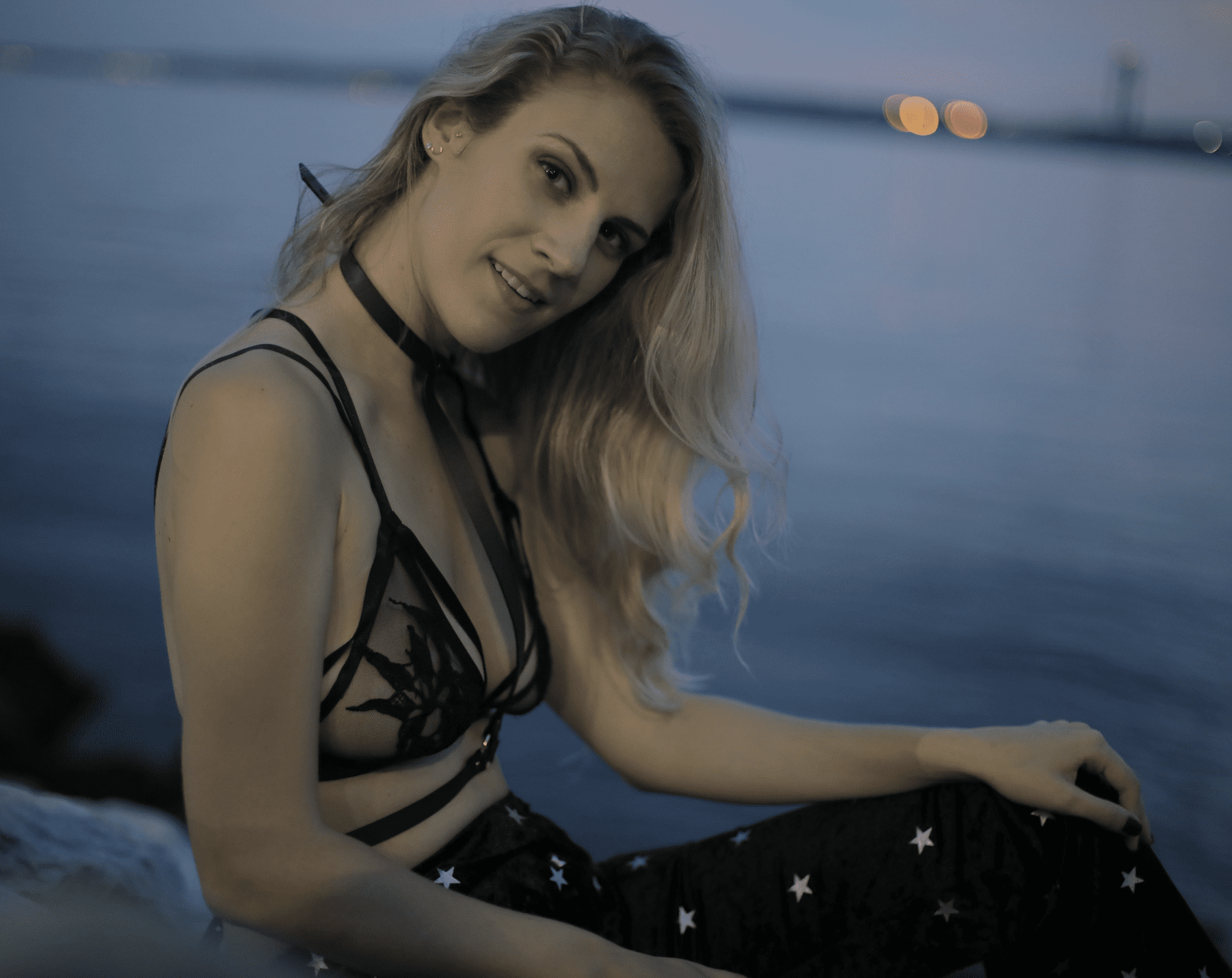 subvert your subconscious
Consciously reprogram self-limiting stories and beliefs to get unstuck from your subconscious and live life by your own rules
Let me know if this resonates with you…

I used to feel SO stuck in my own self-defeating stories and shame
Repeating the same patterns in love, dating, and relationships
with no effing clue how to fix it
I felt stuck, like I had been conditioned to be and act a certain way to please everrryyyyone around me
Rather than authentically showing up for myself, living life by my own rules
and creating a life that truly reflected all of my authenticity, pleasure, and joy
The empowered, badass version of me – that I truly was inside – became just a little voice, yearning to be expressed
Waiting to be set free
to come out and play
but I was too busy performing who I thought I "should" be, what I "should" do, to access true alignment, let alone embrace it
The shame and stories I'd heard growing up replayed in my mind…
That my vibrant sexuality, kinks, and desires were somehow weird, wrong, or bad…
The myth that emotionally conscious, connected relationships don't actually exist… or if they do, that I was too broken to have one
The lie that I was too emotional, too complicated, too wounded, too difficult to be loved for my true self…
The fear I wasn't good enough, smart enough, "put together" enough to have a powerful self-led career that I was passionate about…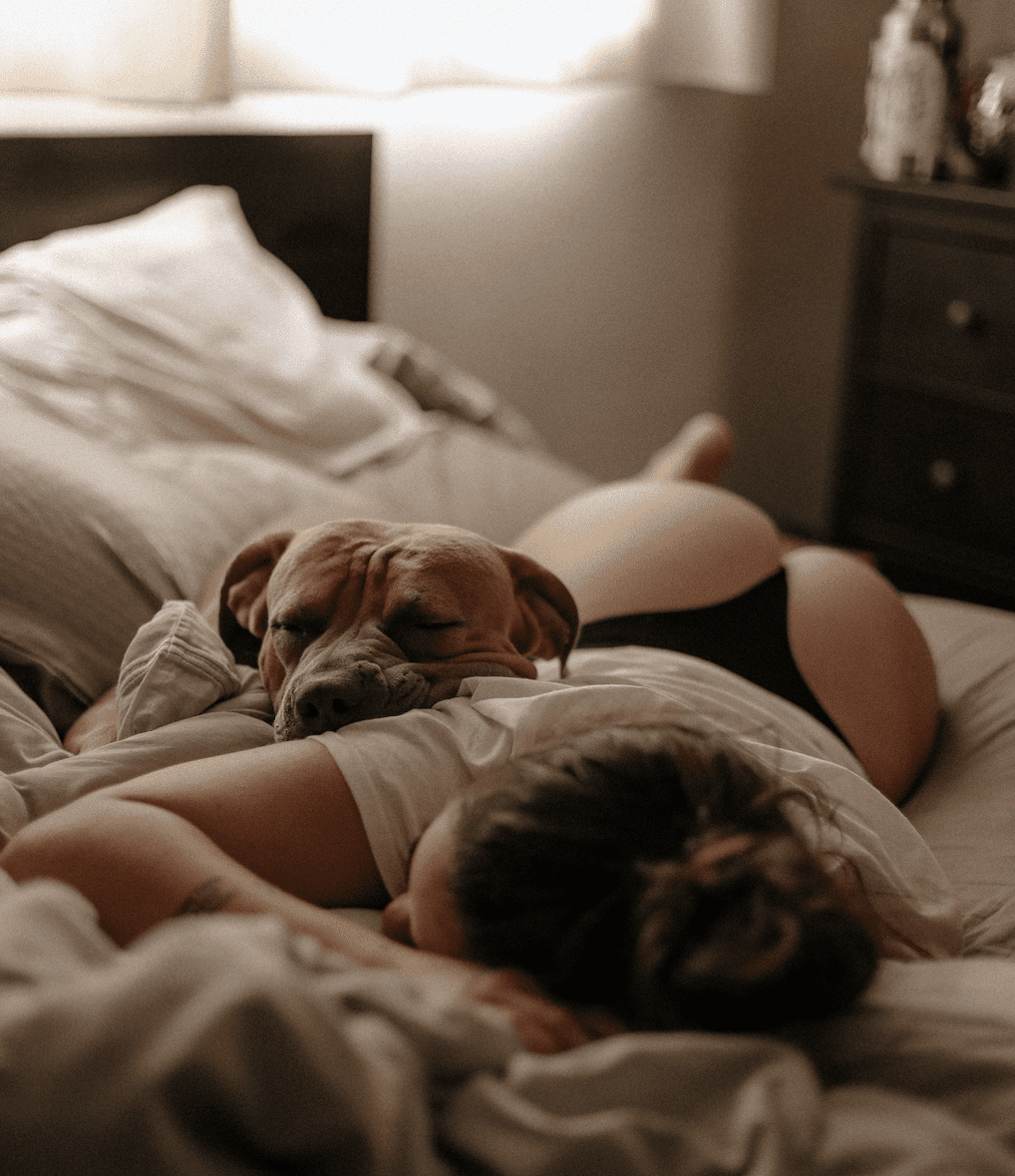 All these messages – inherited in childhood and reinforced in misaligned relationships – were replayed in my own mind, until they were so second nature that I believed them to be true
I wanted to create a new reality, one that honored ALL of me
all the ways that my desires, fantasies and pleasure could connect me with passionate partners and empowered communities
all the vibrant, deeply aligned relationships that were possible, with partners who loved my authentic self
all the ways that my emotional depth and variety could be cherished by those who can hold space for the rawness of human expression
all the ways I could use my creative gifts and inspired ideas to create a nourishing career that lights me up and supports others
I realized that I could reprogram the old paradigms I grew up with…
I could stop letting my fears, doubts, and insecurities run the show….
and let go of the unhealthy relationships, unsatisfying sex life, and life that didn't light me up
and create new philosophies and frameworks to lead me to the authenticity and empowerment I craved
and I was determined to figure out how to get there
how to get out of my own way to create a new future
and create new patterns that would actually SUPPORT where I wanted to go, rather than keep me stuck where I was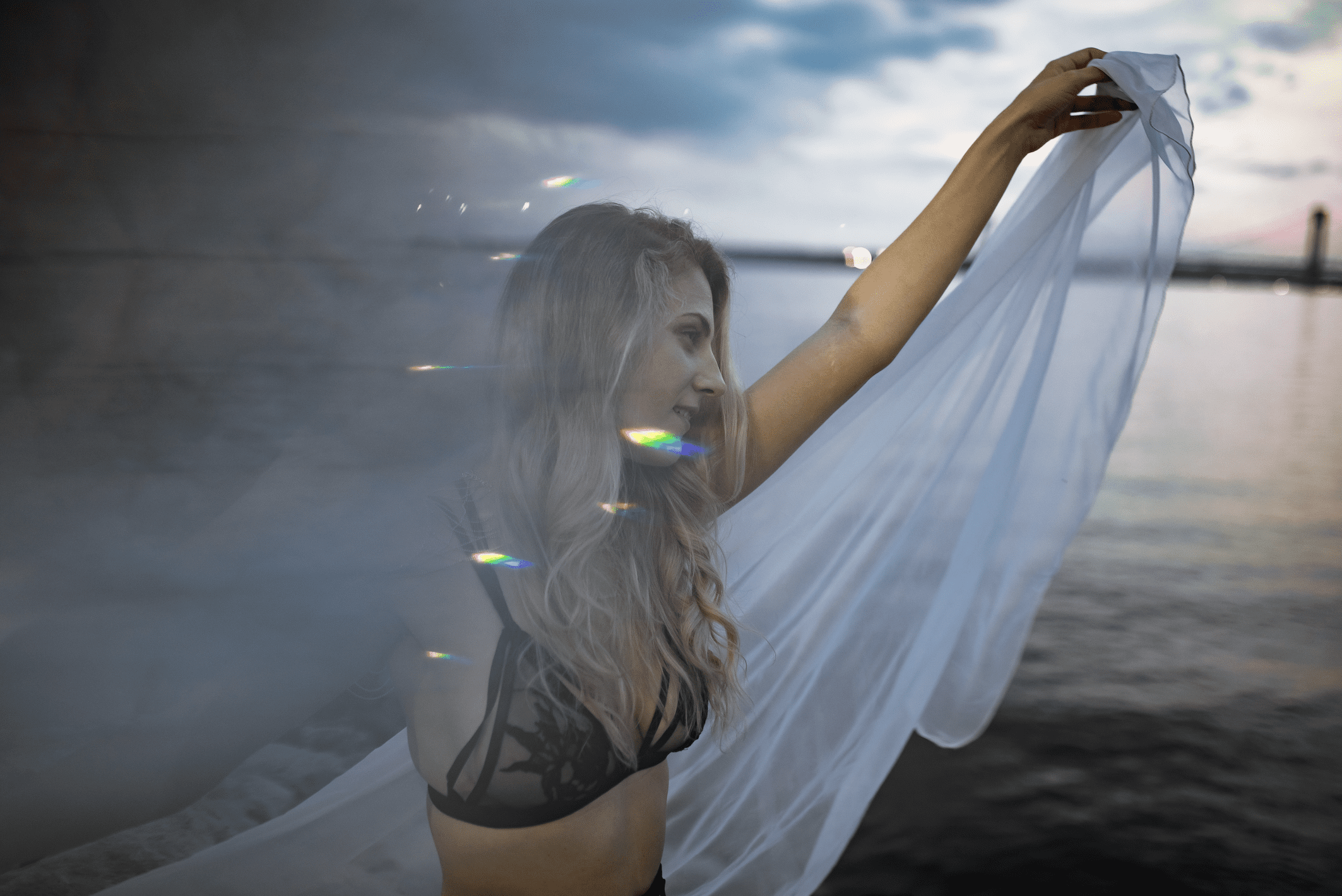 As I embarked on this new path, I discovered how to unwrite everryyythinggg that was holding me back
(All the fears I wasn't good enough)
(All the self-limiting doubts and self-depricating thoughts)
(All the disbelief in what could be possible)
(All the criticisms echoing in my head that had become my own self-talk)
I realized I could shift my own paradigms to align me with everything I wanted in my life
The career
The love
The health
The relationships
The sex
It was like a home makeover show came into my brain, gutted the kitchen, and remodeled
Excepttttt it was me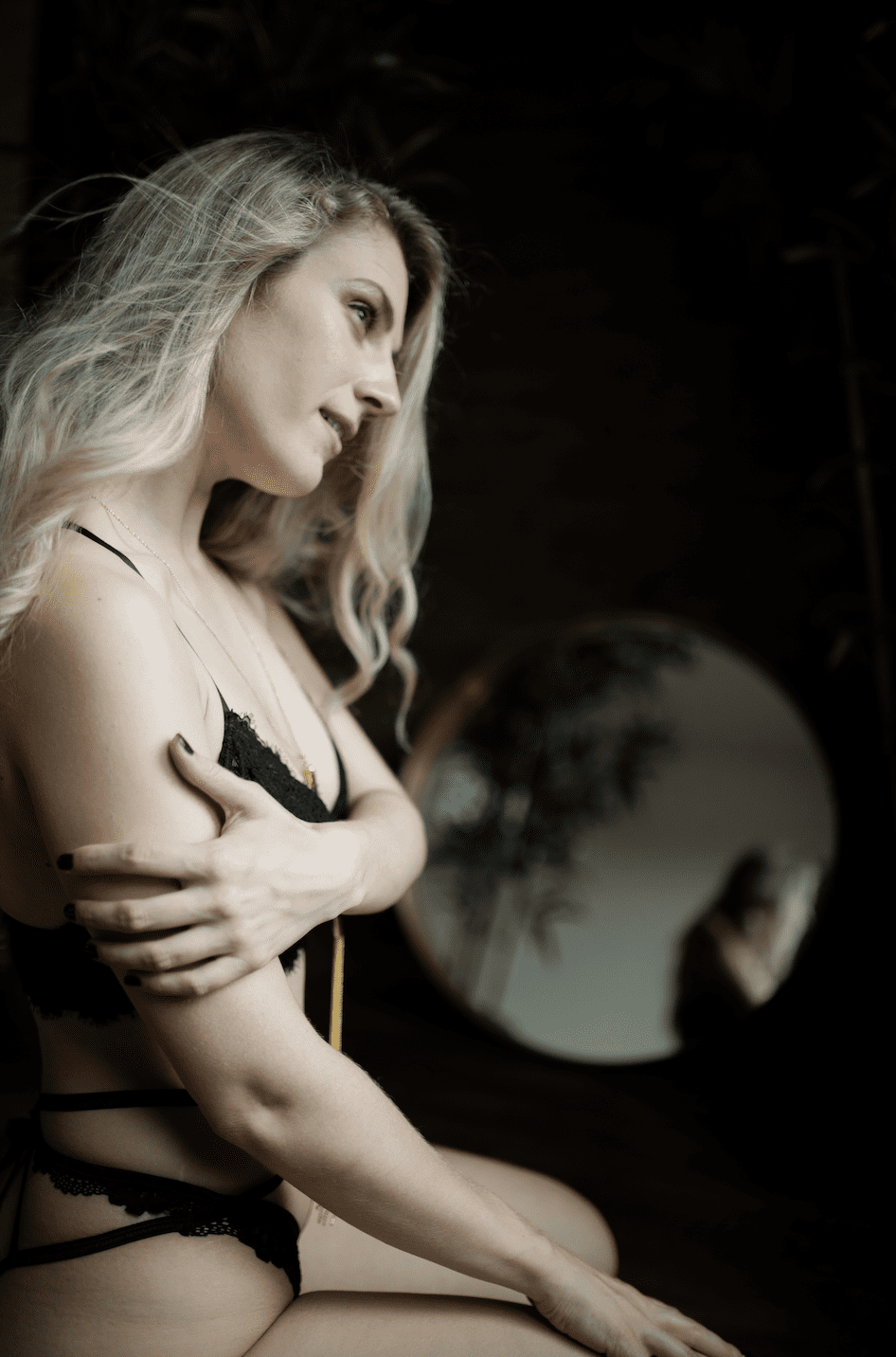 I was my own home makeover show
Tearing out the old foundations (philosophies and psychological frameworks) that weren't supporting me at all – and definitely weren't bringing me where I wanted to be
And rebuilt with allll new thoughts, beliefs, and patterns that I consciously chose myself 
Not the old, outdated wallpaper and linoleum someone picked in the 50's
This course walks you through the 5-part system I've personally used to consciously reprogram my subconscious – to rewrite new paradigms and patterns that empower me, instead of keep me stuck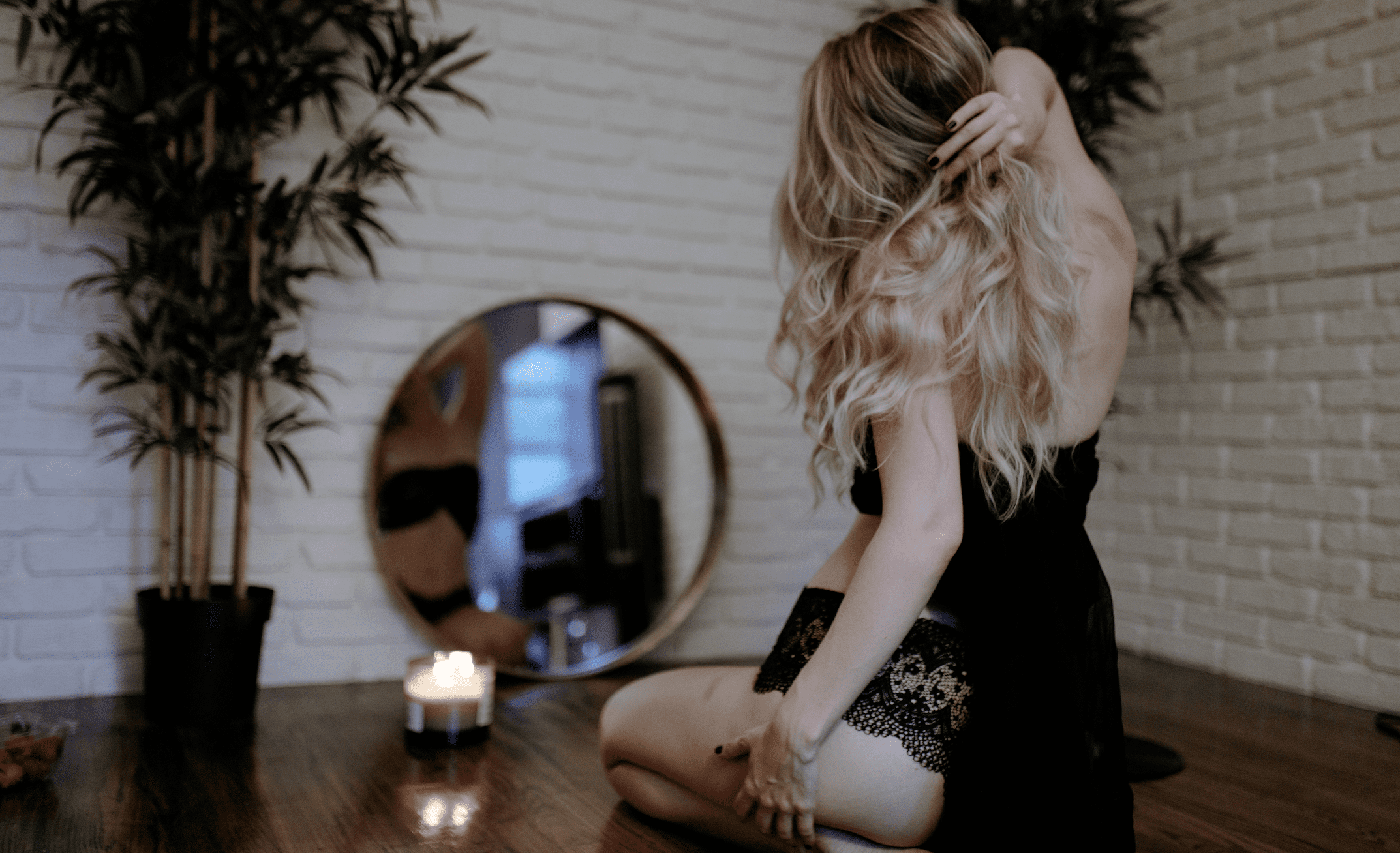 It's full of foundational practices in overcoming shame and subconscious blocks to live life by our own rules, and reprogram our minds to drive us toward everything we want

And it's full of extra bonuses, community support, and added insights along the way
It's the intersection of psychological magic and mental magnetism…
combining the science of unwriting shame and stories with powerful psychological tools to compassionately release and heal
All while being seen, witnessed, held, and supported through your transformation
With guidance and understanding from someone who's been there before (🙋‍♀️)
You deserve to feel vibrant, expansive, free
You deserve to let go of what others might think, to make decisions from your own alignment
You deserve to feel confident and secure in yourself and your abilities
You deserve to have the relationship, sex life, love, career, etc, ev-ery-thing that you want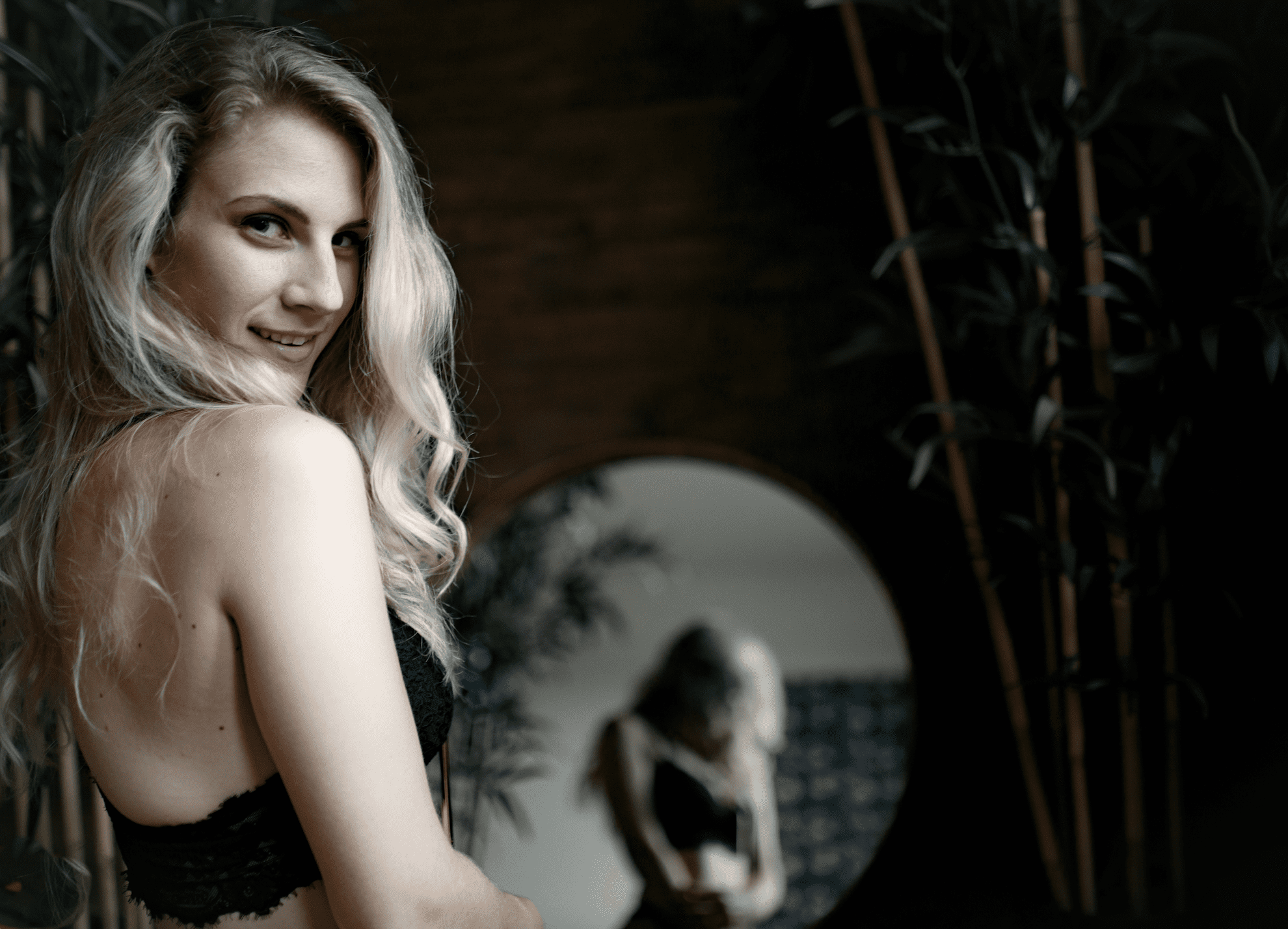 AND you have the power to create it.
To unwrite all the old patterns and stories passed down to you and reinforced
Alllll that inherited shame
And create a new epic AF Million Dollar Listing
(aka, the badass future you want)
Your breakthrough bundle includes: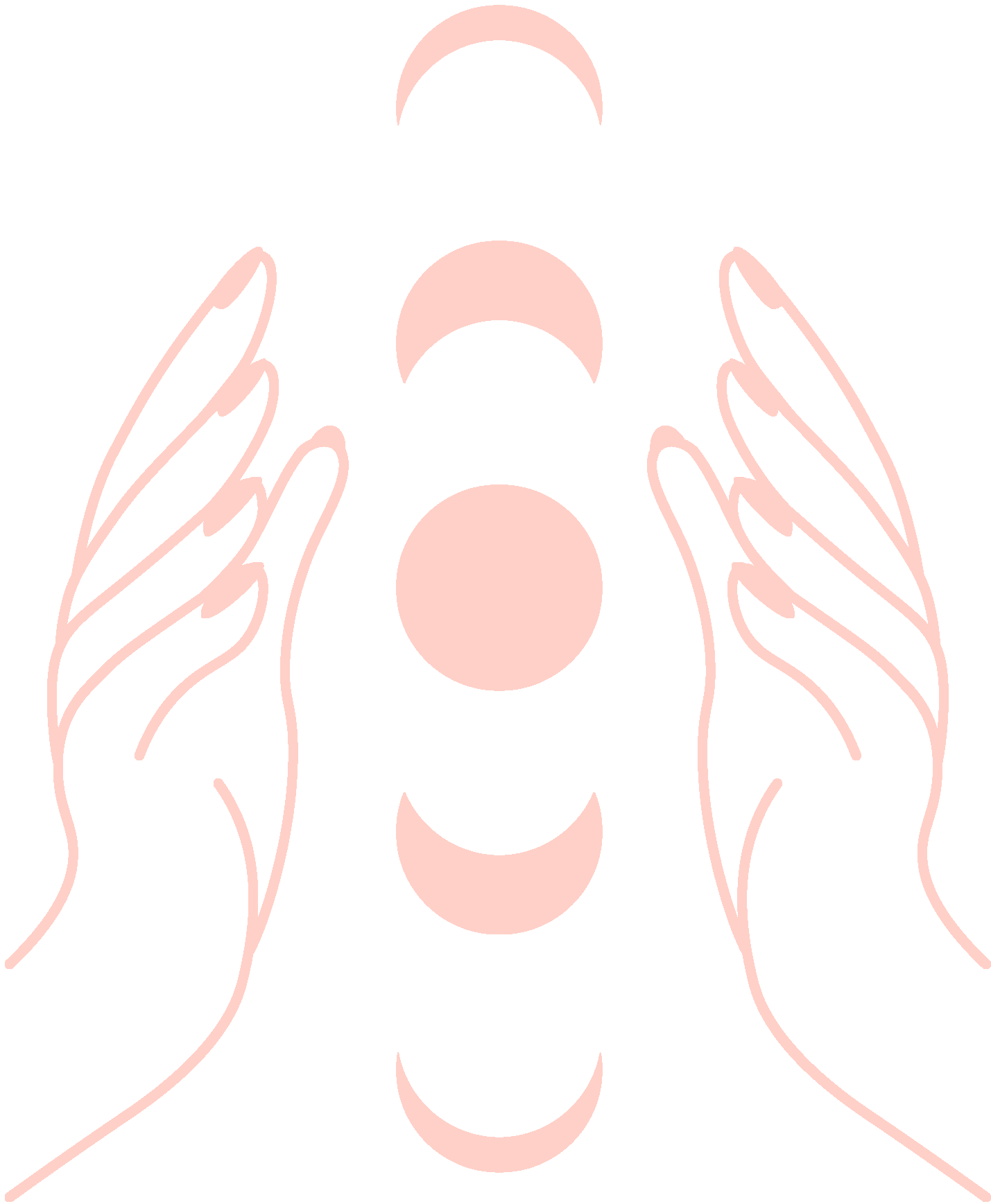 A virtual course portal with 9 total recorded video lessons to support subconscious shifts and nourish your soul
Two in-depth video lessons demystifying the nature our subconscious and unraveling sources of shame (65+ mins)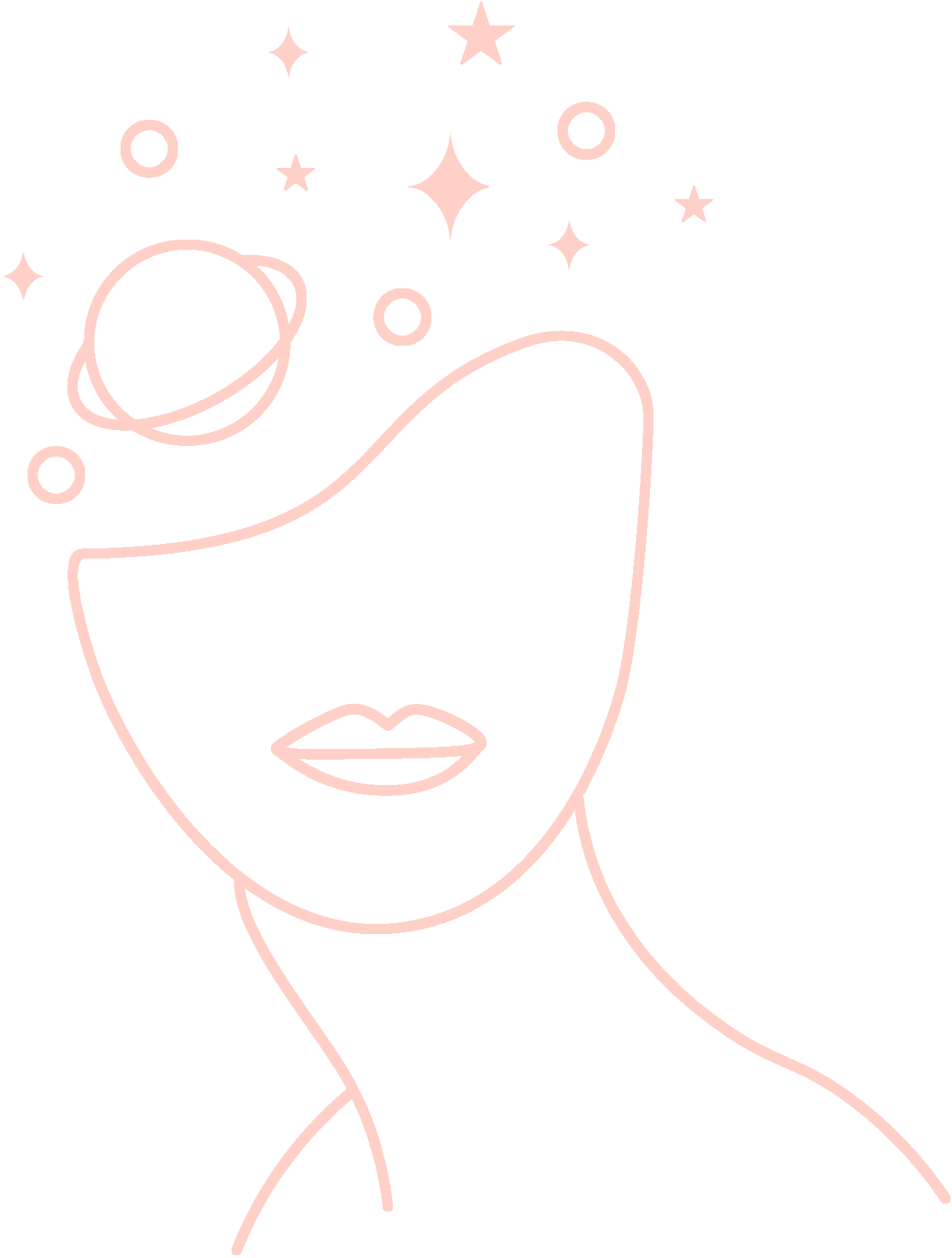 A powerful 5-part system to reprogram subconscious patterns with conscious re-wiring techniques (130+ minutes of video)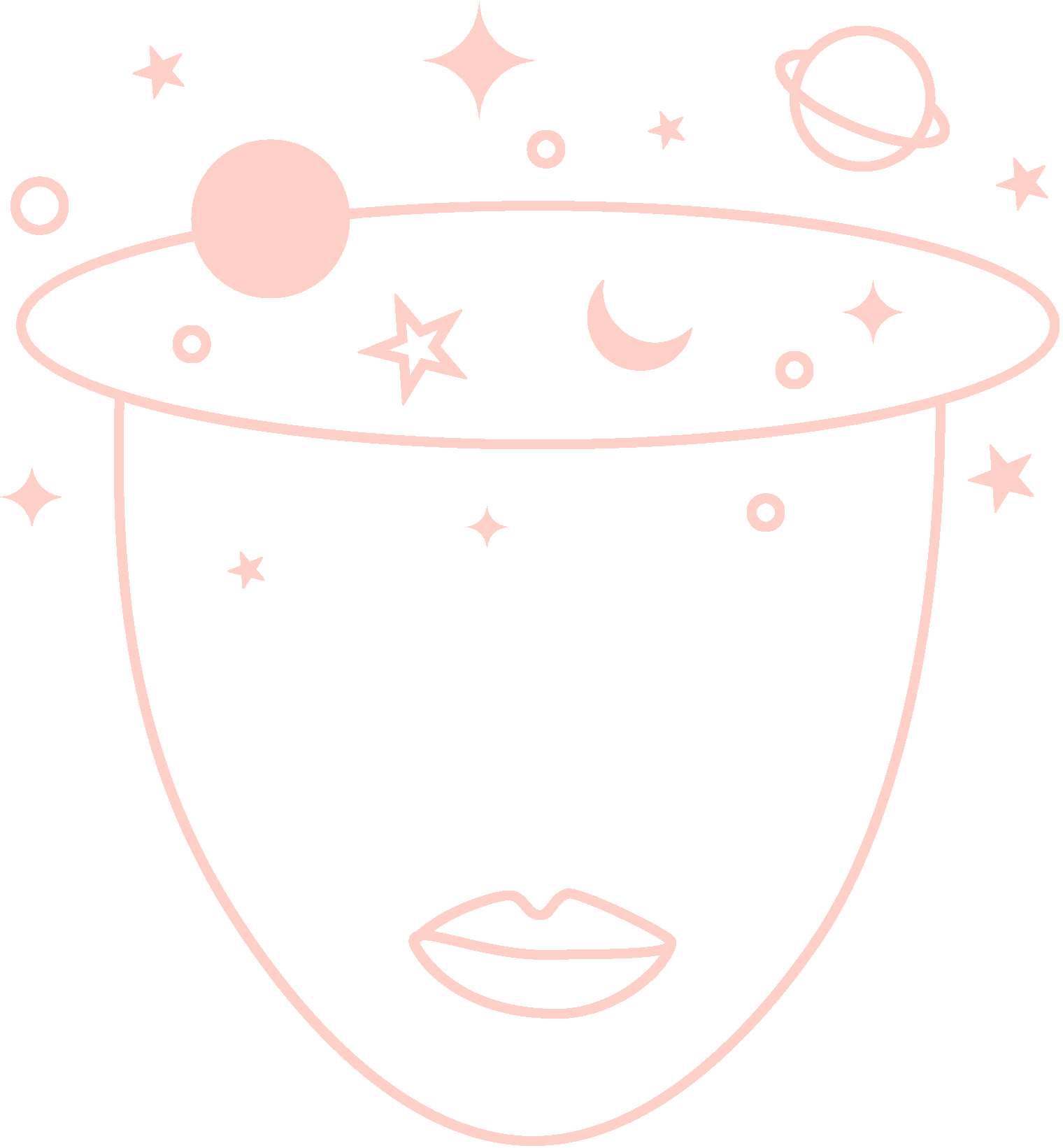 A guided audio meditation to release blocks and call in your inner empowered essence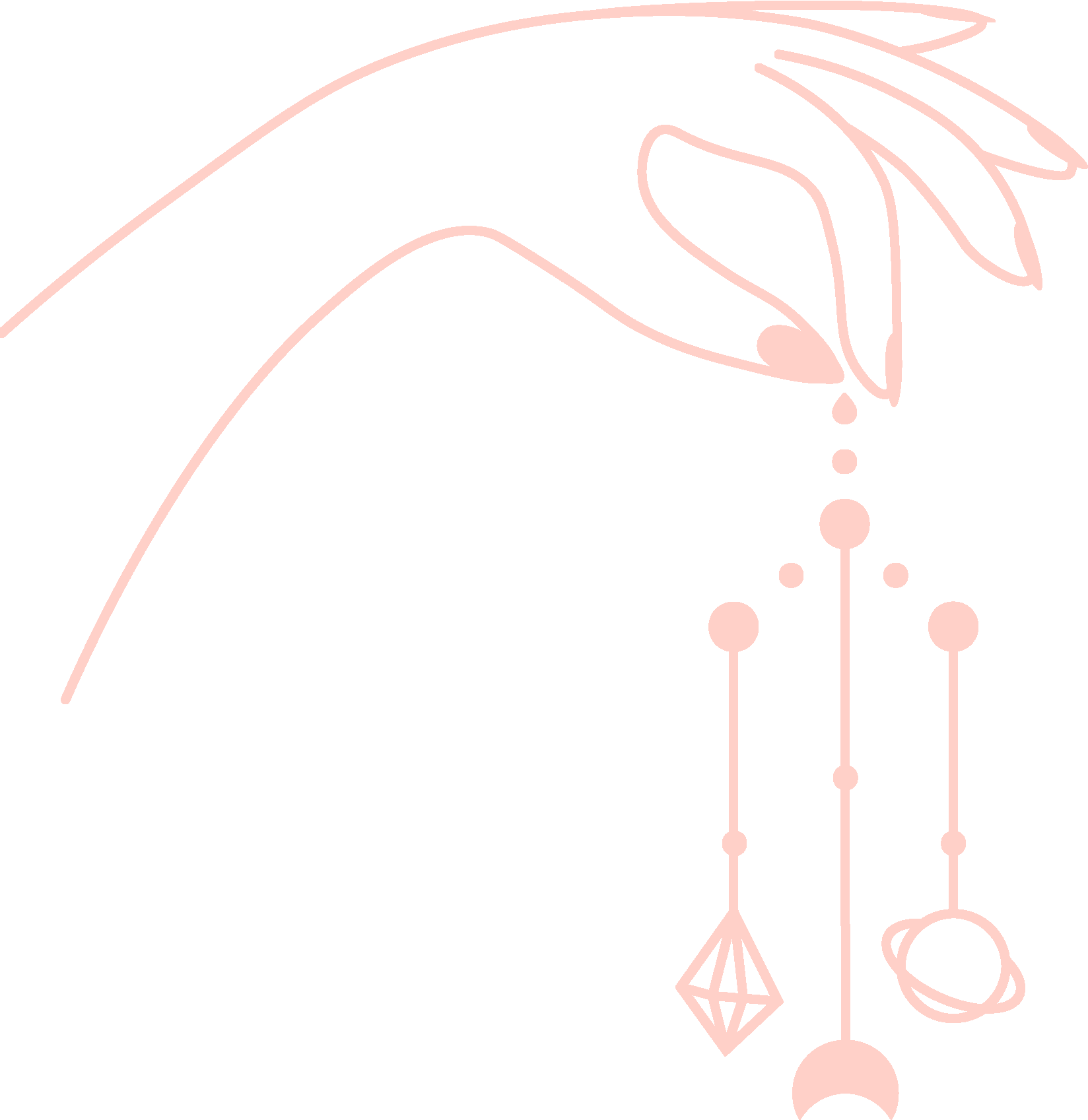 8 PDF's with explorative journal prompts and supportive practices to probe your programming and create new pathways to pleasure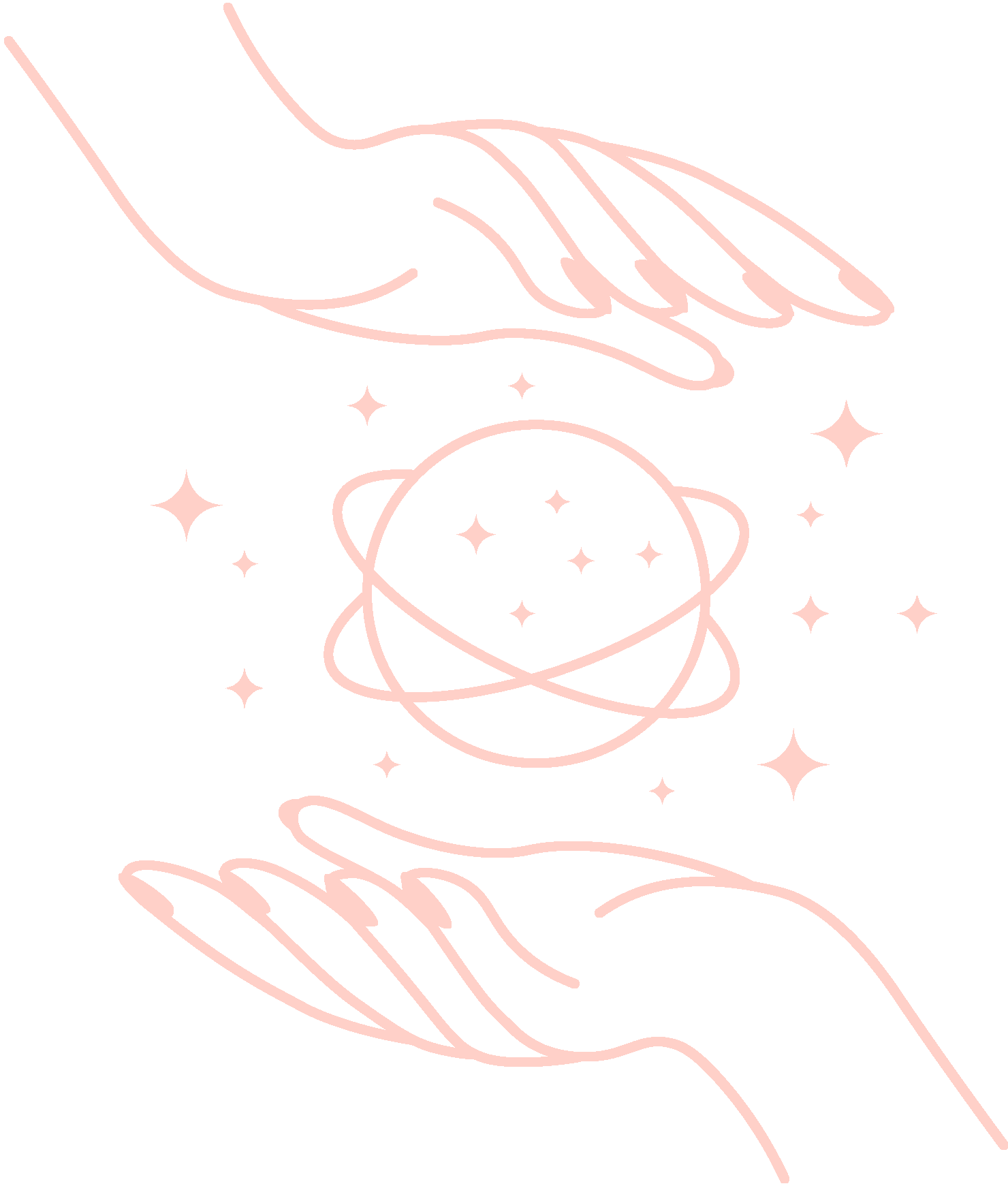 A supportive, private FB group to deepen your journey with community support, answers to your questions, and powerful reflections

Plus powerfully potent bonuses…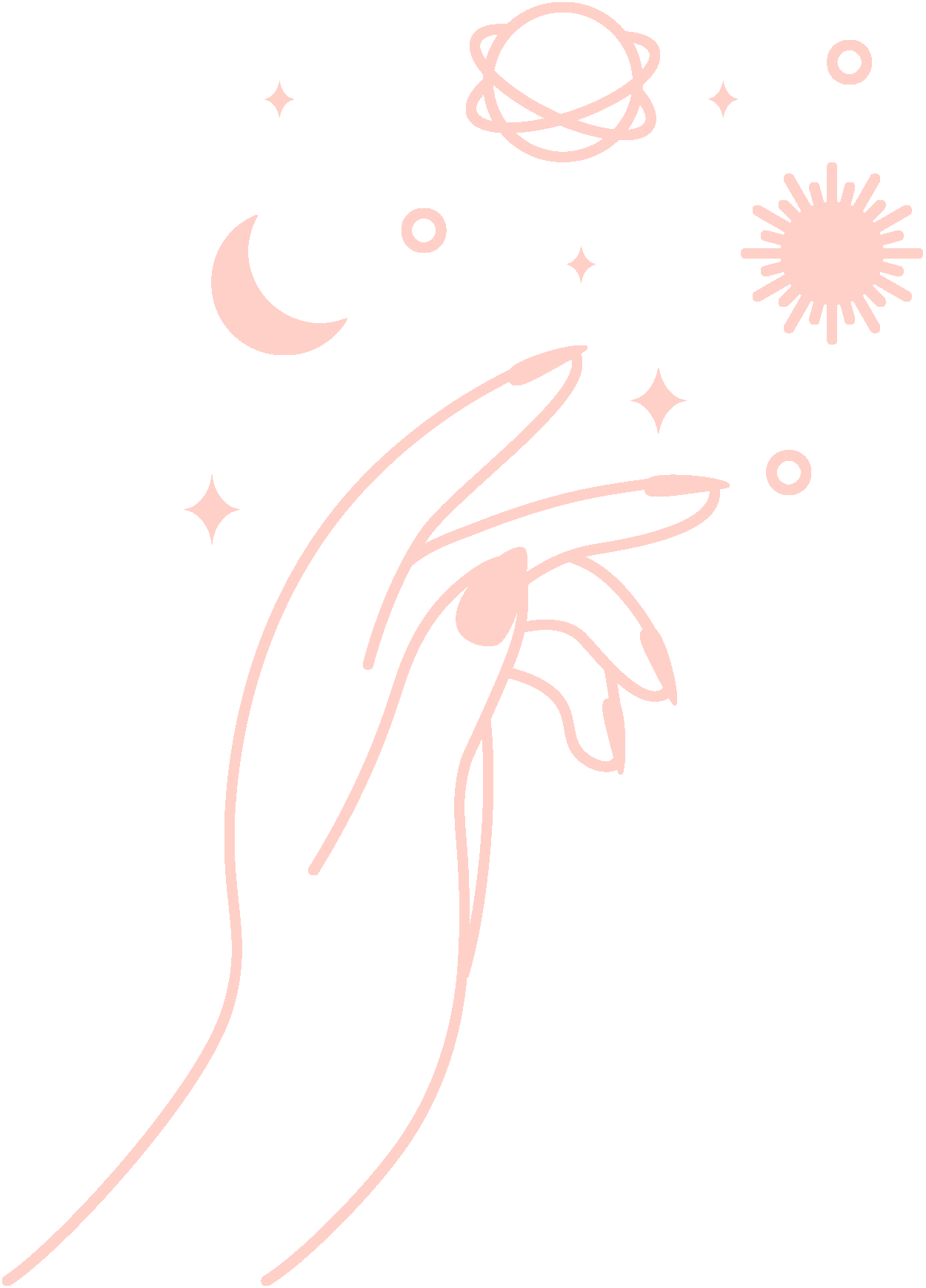 A kickoff and intention setting call (recorded live, 18 minutes)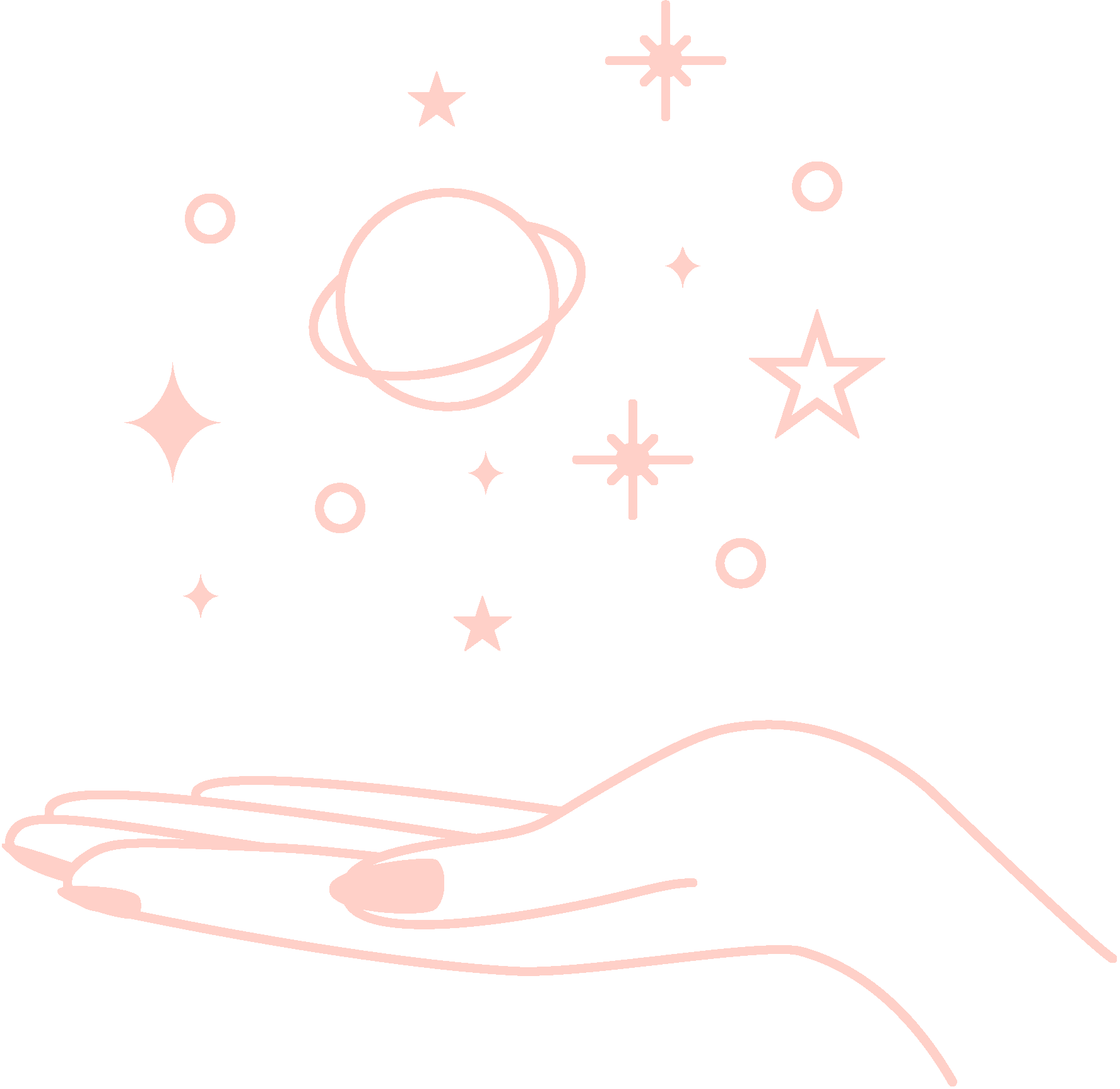 A Q&A call to answer your questions and deepen your integration of this powerful work (recorded live, 34 minutes)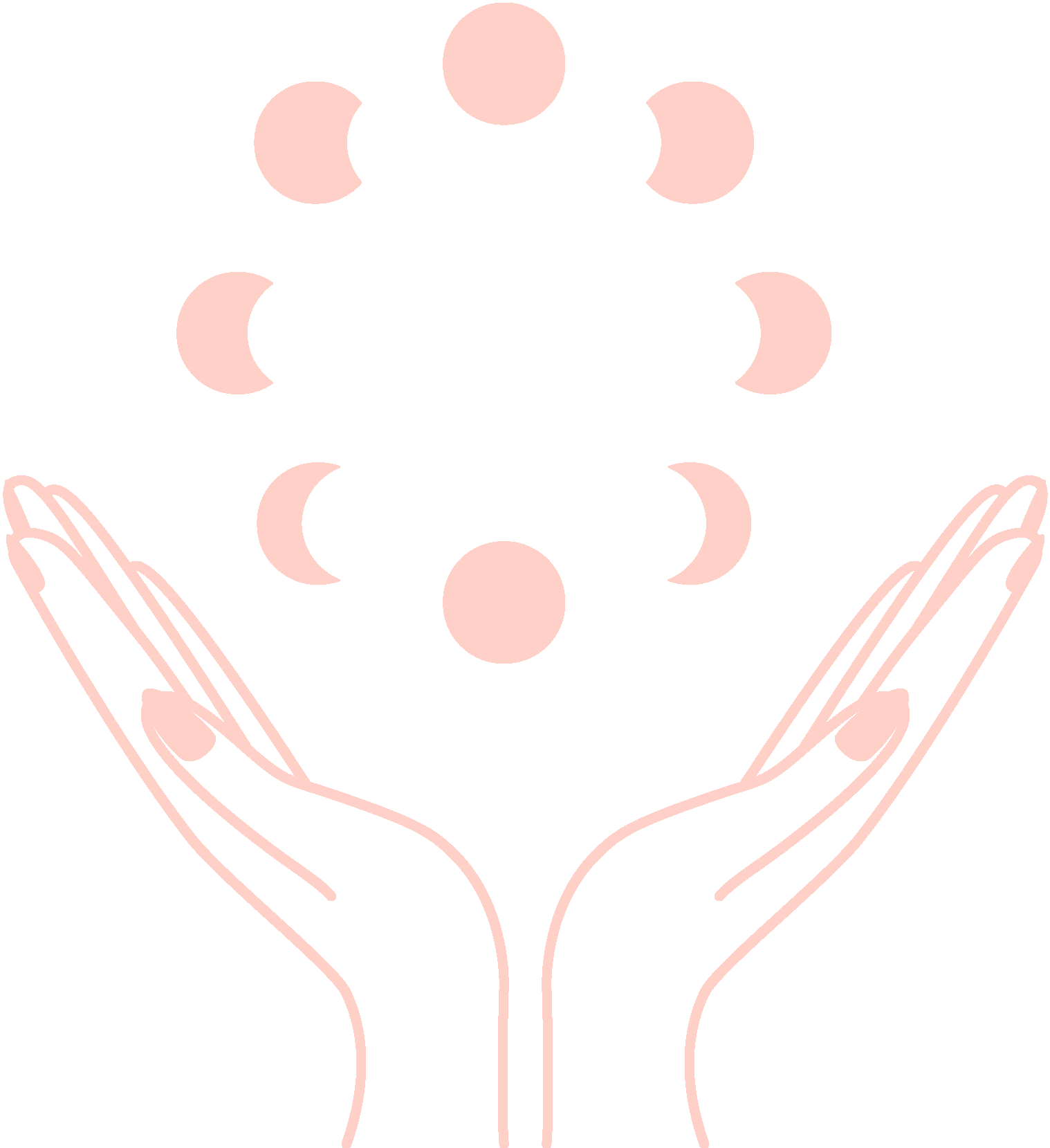 A full moon ritual and reflections to support subconscious release (recorded live, 35 minutes)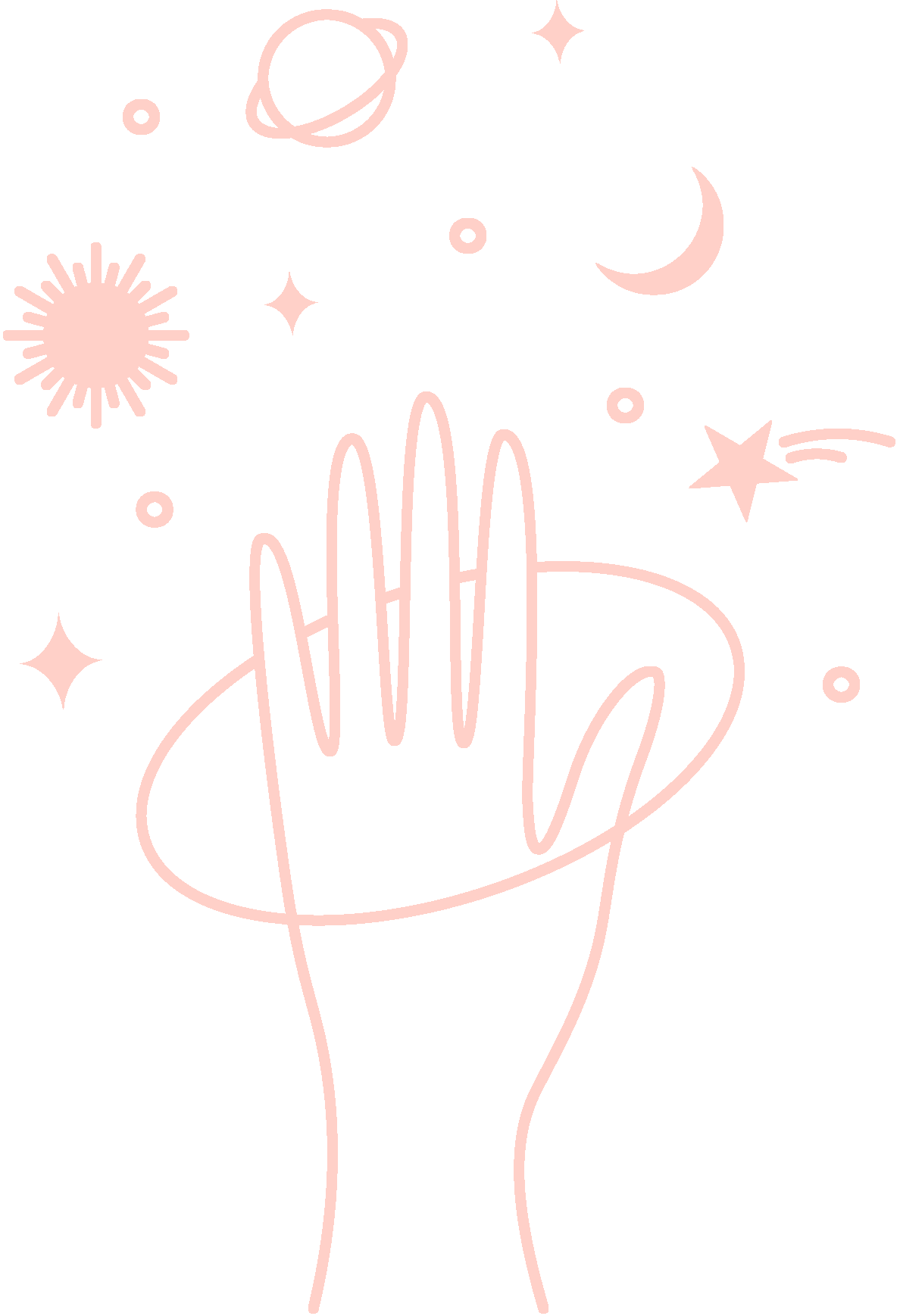 Day-by-day added insights and thoughts on each lesson in our FB group (8 posts)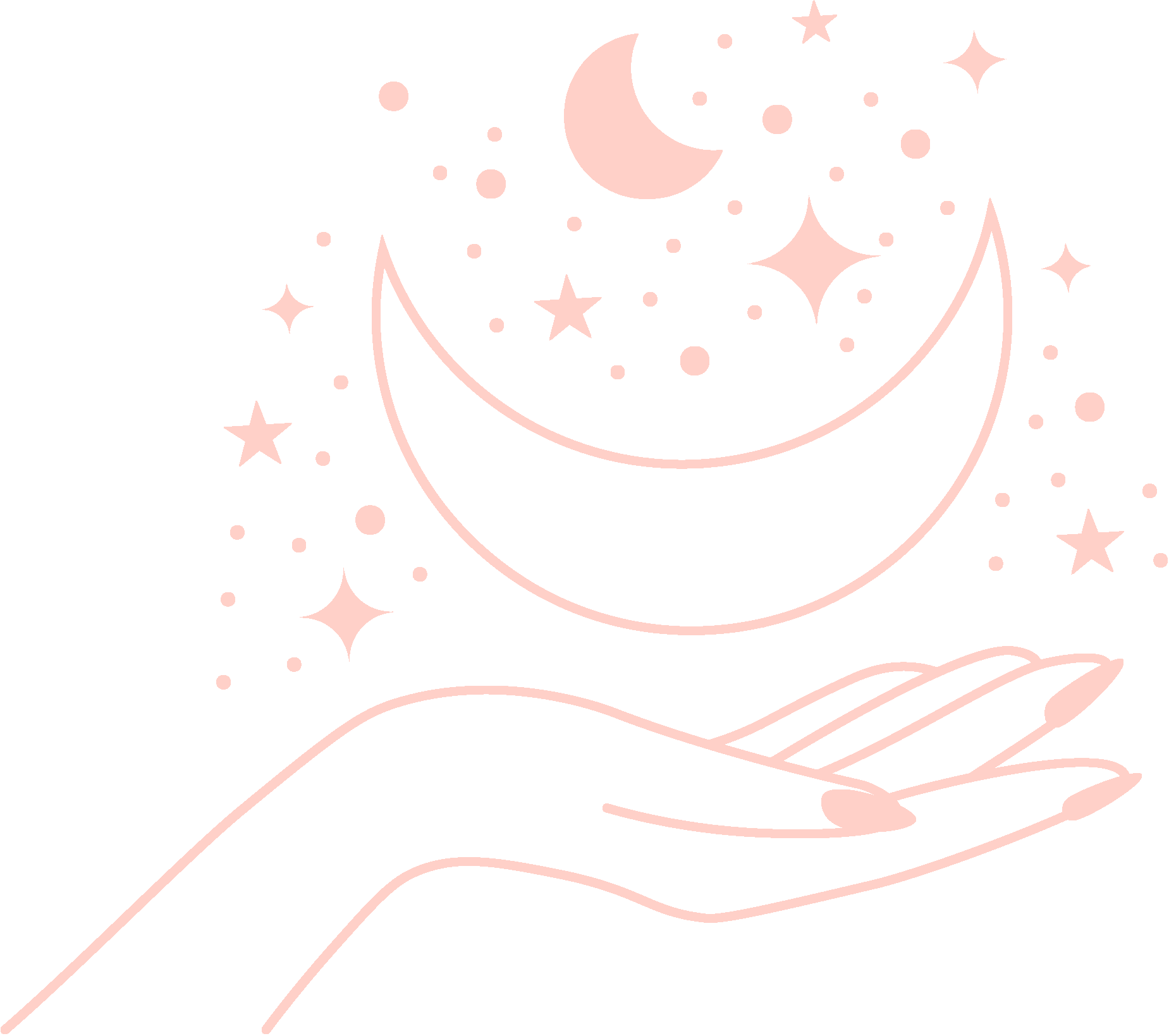 2 bonus pre-recorded videos exploring how to use the moon's cycle to alchemize our desires, and how the planets are supporting these transformations globally right now (total time: 45 mins)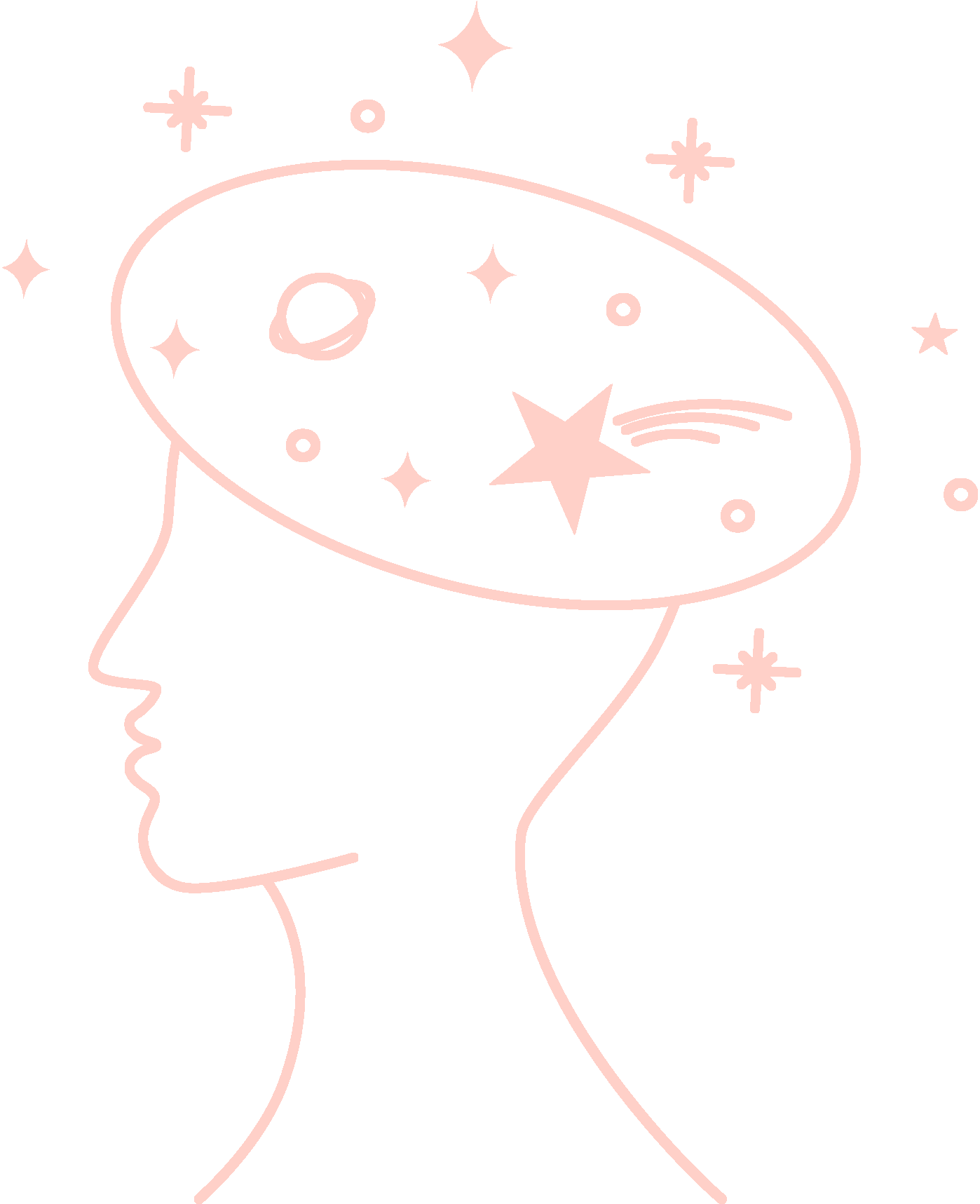 The original recording of my Step Out of Shame live workshop on Zoom, which includes added community insight and examples
You'll have lifetime access to…
Two in-depth video lessons on subconscious stories and shame
(value: $180)
7 powerful, tool-packed videos guiding you through all the SYS practices
(value: $500)
PDF's for each system section to dive deep and integrate the work (8 total)
(value: $90)
A guided audio meditation to support your subconscious
(value: $30)
Bonus intention-setting, Q&A, and full moon ritual recorded live calls
(value: $100)
2 bonus videos to harness the moon's power to support you
(value: $60)
My original Step Out of Shame workshop
(value: $30)
A supportive, private Facebook community with added day-by-day insights
(priceless)
Sink into nourishing personalized support. Add on a 1:1 coaching package or one-time clarity call at a discounted rate when you enroll in this course.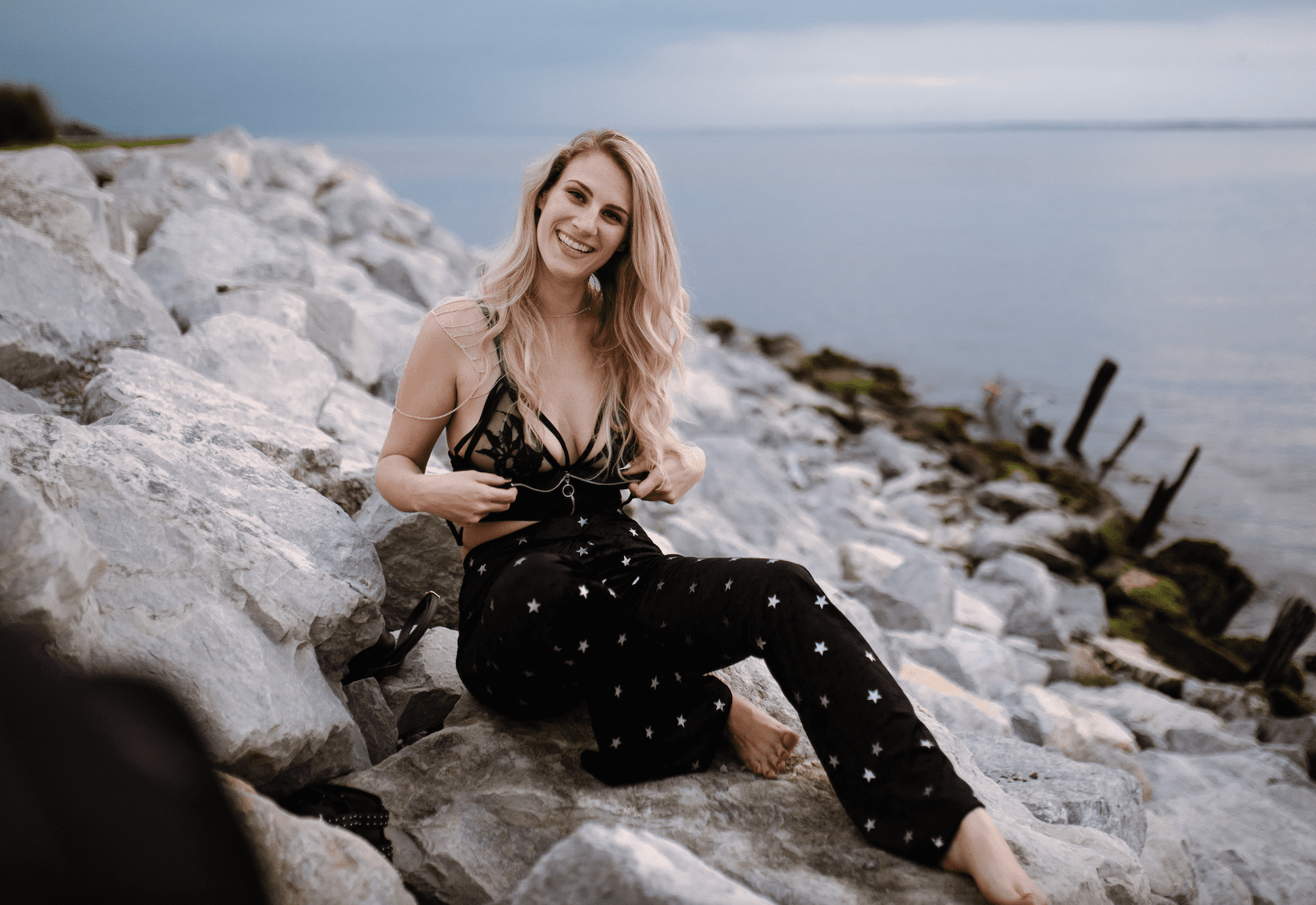 Your choice of three or six 1:1 coaching calls with me to personally support your journey
Daily voice and text support on Voxer throughout a 6-week supportive container
Recorded calls so you can re-watch at any time
A reflective, intention-setting PDF journal
Coaching program is $555 for 3 calls or $999 for 6 calls 
ready to subvert your subconscious?
You'll get access to allll content right away, as soon as you sign up!
*Price increases to $333 on August 26th
What Other Babes Are Saying
"Hey Lorrae, I just wanted to let you know that I just did your workshop via the replay, and it was perfect for this Sunday evening. I feel like it was so healing and I loved the journal prompts you gave too. Especially with this week ahead with the election, and us going into a second national lockdown here in the UK, I feel like I really needed this workshop and practice to feel more grounded. Thank you so much for creating such a lovely and mindful space. Can't wait for the next session already! Xxx"
– Suyin Haynes
Senior gender + culture reporter for TIME

"I had a conservative upbringing that shaped the way I view love, sex, relationships, and myself. Working with Lorrae has been so very exciting for me because she has helped to illuminate the subconscious scripts that I had written for myself, and I've realized that my past does not own or define me, and doesn't have to determine my future. Our sessions have helped me to understand what I crave from relationships (sexual and otherwise), and I no longer feel judged or shamed for my preferences. Instead, I am validated, valued, and able to honor my own truth so that I can lead an authentic life."
– Jenna

"I've recently been on a journey of self-discovery, deepening my understanding of how I define love, pleasure, passion, and intimacy, yet have found I am too intimidated to explore the more "taboo" aspects of my sexuality further. Lorrae has helped normalize my perception of those desires and has empowered me to let go of stigma and shame so that I can confidently show up and embrace my true self. Every session has been aligned with the growth I am experiencing in radical self-acceptance and self-love. My relationships have been transformed by my new ability to openly accept and explore my desires and helped me create new connections I did not think were possible."
– Megan

"In every single interaction I've had with Lorrae, I've experienced her innate wisdom and genuine desire to help me and all women step into and harness our power. Her approach to coaching is both relatable and introspective; in every session, she equips me with the specific tools and guidance I need to clarify the fears, blocks, and insecurities that have stalled growth in my life or made me afraid to go for what I want. Working with Lorrae has been the cornerstone of the huge shifts I've made in my personal transformation, and I can finally say that the life and love I have always desired no longer feels like a distant, foreign dream. It's right at my fingertips."
– Manisha
Marketing Strategist

How long do I have access to the material?
Forever!! For real. You'll get access to the entire bundle (video lessons, guided meditation, PDF's) right away. Plus, access to all the bonuses through the portal and our private FB community
I'm not sure what my subconscious blocks are. Is this class for me?
YESSSS! Our subconscious is often sneaky and the ways it holds us back are subtle… that's why it's not our conscious awareness. If it was, it'd be much easier to unravel! These lessons will help you to understand the nature of subconscious stories, blocks, and shame (where they come from, how they're formed and fueled, and how to recognize them) so that we can bring them to our awareness, and once we do, make shifts to new frameworks that we consciously choose to support the vision we want to create in our lives. You don't need to have it all figured out… this class is here to help you 🙂
I'm single. Is this course for me?
This powerful work is for EVERYONE. Our journey to rewrite the subconscious blocks, stories, and shames that keep us stuck from tuning into our erotic alignment can be done at any time, any place, in every moment. It's truly part of our life's healing work and re-alignment. This work is most powerful and potent when we examine all of our innermost thoughts and blocks through our own energetic containers, and then bring our new awarenesses forward to be witnessed and held with compassion (whether that's in coaching, with a nurturing community, a supportive friend, or deeply aligned partner).
I'm in a relationship. Can we take it together?
You can move through the lessons solo or with a partner, though I recommend doing your own inner processing solo through journaling, meditation, and reflection – and ensuring that any energetic space between you and a partner is strong enough to hold deep, emotional work safely and with tenderness and compassion, before bringing those deepest challenges forward. If you feel nurtured, supported, and fully emotionally safe even in your deepest depth, uncomfortable shadows, and most difficult truths in your partnership, it can be powerfully healing to be witnessed and supported by your beloved in this work, and vice versa.
I attended your live 60-minute Step Out of Shame workshop, where we talked about shame and subconscious stories. How is this different?
First, yessss! Thanks for joining me live! This workshop expands upon the concepts we covered in class, with 9 pre-recorded video lessons, 8 PDF's with supportive practices and journal prompts, and a guided audio meditation to take the work even deeper. Along the way, I integrate new supportive practices and more detailed examples than I was able to include in our short time together. You also have the option to add on coaching at a discounted rate! PS. If you attended that workshop, you get this one discounted! Thank you so much for supporting that early workshop. I'm SO excited to share this new course and portal with you. Check your email for the code and reach out if you can't find it 🙂
What kind of personalized or live support is included with the course?
Mmmm so much! You have access to alllll of the live calls from my June 2021 launch, recorded and saved for you to access right away!
You'll get a powerful kick-off and intention-setting recorded call to lay the foundation for your journey. Then, a Full Moon Ritual live recording, which also explored boundary setting, breakups, and endings. Then, a powerful Q&A video recorded live, to reflect on the work, answer your Q's, and integrate the lessons.
For two weeks, I also posted everyyyy weekday in our private group to walk through each of the video lessons and guided meditation one by one, sharing new insights and reflections as we moved through the work together. 
All calls and bonus insights are in our Facebook group. If you don't have Facebook, let me know and I can send them to you another way.
For more personalized 1:1 support, you can book a clarity call or 1:1 coaching with me at a discounted rate within 2 weeks of purchasing the program. Just reach out at Lorrae@lorraejo.com and let me know! ♡
How does coaching work?
Coaching is where we dive deeeeeep together to support you, with 1:1 calls with me on Zoom either weekly or bi-weekly, plus Voxer support daily. It's the bestttt way to get super personalized insight and support for every single step of your journey! Our 1:1 coaching calls are an hour long on Zoom, and we'll connect to explore the right time and day for you. They're recorded so you can re-watch at any time!
Voice support is through the app Voxer, which hosts recorded voice-memos and texts between us. You can reach out at any time! I hop on to answer once a day, usually in the mid- to late-afternoon Eastern time. So, if you send me a late-night message, I'll respond the next day. Convos are not back-and-forth throughout the day, although we might be on a roll if we catch each other at the same time!
Coaching packages are designed to be used in tandem with the program to support your journey, and graduated within 3 months max of the transformation investment.
What if I can't make the live calls?
Everything will be recorded either in our FB group or on Zoom, so as long as you've joined, you won't miss a thing ♡
Do you offer refunds?
This is a fully digital course, and you'll receive access to all the lessons, resources, and tools to use for a lifetime. Due to the nature of the content and instant delivery, refunds are not available. I deeply believe that this work is powerfully transformative when we commit to the practices and infuse them into our everyday lives.
ready to subvert your subconscious?
You'll get access to everyyyythingggg right away, as soon as you sign up
♡
Lorrae has been featured and quoted in